Collins Bulky - Precious Coral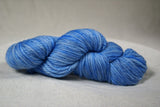 Thick and chunky, this 100% Superwash Merino Wool yarn knits up quick for great last minute projects.

This beautiful semi-solid color contains shades of red coral; it is a standard color by The Fiberists and is available for on demand ordering. Colors may vary from what they appear on your screen, dark tones may appear darker and blacker on your screen. Every effort has been made to ensure colorfastness.

Finished items created from this yarn are recommended hand wash only. While this yarn is 100% Superwash Merino and can tolerate some agitation while wet, The Fiberists recommend all projects be hand washed to ensure longevity.

Colorway Name: Corallium rubrum - Precious Coral
Fiber collection: Collins Bulky
114g (4 oz) / 104 yards of 100% Superwash Merino Bulky Weight Yarn.


All weights and measures are approximate.

All yarns from The Fiberists are shipped as skeins. We are happy to provide complimentary ball winding services for our yarn. If you would like your yarn balled please request it at the time of purchase.
Note: This collection was formerly known as "Audubon Bulky." You can read more about why we changed this collection's name here: Introducing the Collins Collection.
More from this collection